Welcome to Dunhuang
A meeting point of East and West on the ancient Silk Road
With the approval of the central government, the first Silk Road International Cultural Expo (SRICE) will be held in Dunhuang City, Gansu Province from September 20 to 21, 2016. The aim of the first SRICE (Dunhuang) is to promote cultural communication, seek cooperation and mutural development.
Dunhuang official speaks about legacy of Silk Road cultural expo

The first Silk Road (Dunhuang) International Cultural Expo, held between September 20 and October 10, has increased Dunhuang's fame and influence and brought about leapfrog development in the city, said Zhan Shunzhou, secretary of CPC Dunhuang Committee.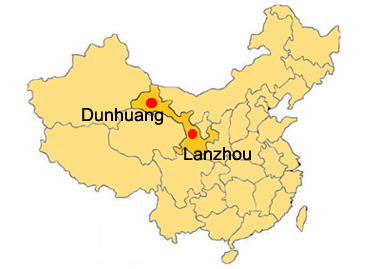 Tips
Tips