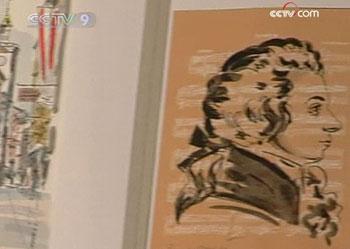 Two other portraits believed to be authentic pictures of Mozart made during his lifetime are a wax medallion by Leonhard Posch made in Vienna circa 1788.
The portrait - that could be worth several million US dollars - was acquired by an American collector. It was previously owned by the family of Johann Lorenz Hagenauer, Mozart's close friend and former landlord in Salzburg.
It was a gift to Mozart in return for the composition of a wind serenade for a member of Hickel's family.