About 1,000 mothers-to-be enjoyed a musical concert on Sunday in Beijing, hoping the event could help the healthy development of their unborn babies.
Music concerts are pretty common occurrences. But a special group in the audience on Sunday made this concert rather different.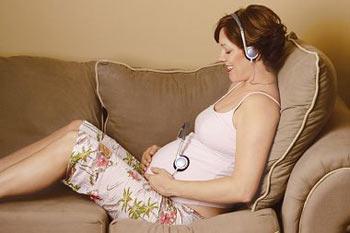 Research has shown that the fetus is capable of learning, and music is a powerful tool. That's why about 1,000 mothers-to-be were brought here.
Enjoying music can help pregnant women relax. Scientific evidence shows that music can also have a positive effect on fetal brain development.
Zhao Tianwei, pre-natal medic of Chinese Medical Association, said, "When the brains start to develop during the fetal period, music can be stored in the infants' brains as important information. After the birth, this information will help the babies develop better judgment on time and space, and also better reasoning, imagination and creativity. The fetal training also builds up a good foundation for the early stages of education."
Experts also reminded the expectant mothers to listen to music during their pregnancy. But they warned the women to seek professional guidance, because listening to music that is too loud may hurt the unborn baby's hearing.
(CCTV April 14, 2009)