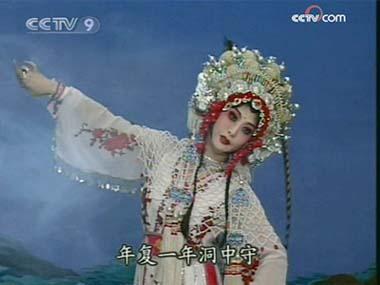 The Jin Jiang Theater is in the heart of Chengdu. Locals call it the "lair" of Sichuan Opera. Every Saturday afternoon, popular excerpts are performed here.
But it's a rare chance for fans to see Cui Guangli performing on this stage.
As a member of the provincial opera troupe and a Plum Blossom award winner, Cui is always busy with larger scale performances.
But Cui would rather perform for locals. In her words, the roots of Sichuan Opera come from Sichuan people, and the people need the art.
Sichuan Opera has a history of three hundred years.
It's rich in flavor, incorporating four melodic traditions from across China into one from Sichuan itself.
It's rich and spicy, just like the famous Sichuan cuisine, and local people just can't get enough of it.