A new film has soared to critically-applauded triumph and great box office success, while capturing a phenomenal story reflecting China's medical reform and progress since the early 21st century.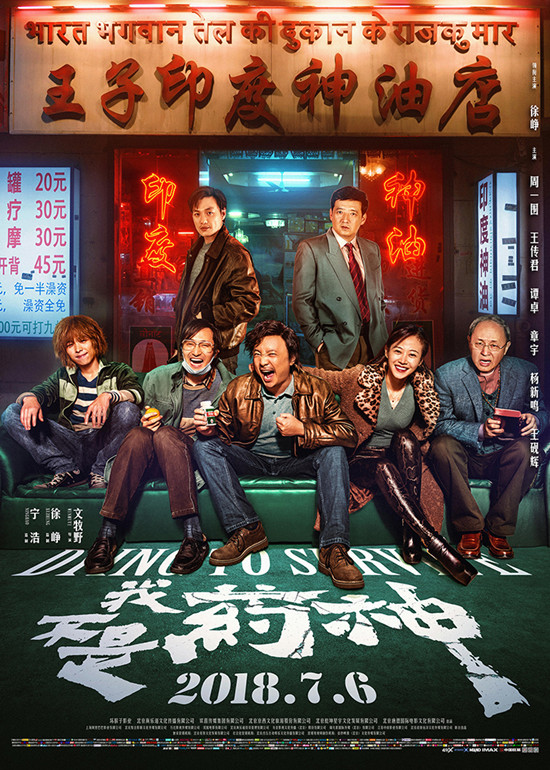 A promotional poster for the film "Dying to Survive." [Photo/ China.org.cn]
New talents meet old talents
"Dying to Survive" is a drama inspired by real life that uses dark humor to portray the struggle for survival of leukemia patients who resorted to asking a drug dealer to smuggle unapproved, cheap drugs from India into China. The drug dealer later finds his redemption and becomes a hero. The film is the work of emerging director Wen Muye, with the support of two big comedy filmmakers, Xu Zheng and Ning Hao.
This also marks the fifth collaboration between Xu and Ning, yet this lucrative summer season is the first time in 12 years that the two have teamed up. In those years, the two have been trying to discover and help new directing talents and good screenplays. This time they served as executive producers and bet on Wen, who rose to prominence in 2013 for directing the award-winning short film "Battle" at the FIRST International Film Festival in Xining, Qinghai province. "Dying to Survive" is his first feature-length film.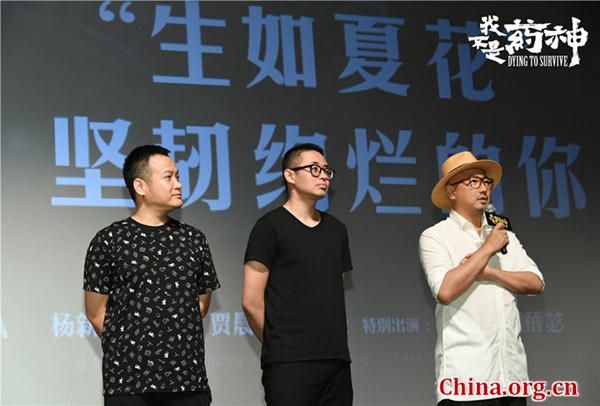 Director Ning Hao, director Wen Muye and director-and-actor Xu Zheng share their insights about the film "Dying to Survive" at a promotional event held at Tsinghua University, July 2, 2018. [Photo/ China.org.cn]
The 117-minute "Dying to Survive" is more on the serious side than the making-people-laugh side, but still carries a positive message. "I have always paid attention to realistic subject matter, and want to give people hope from despair," Wen told China.org.cn. "I will continue to make this kind of heartwarming film."