Editor's note: The High Technology Research and Development Center of China's Ministry of Science and Technology recently announced a list of the top 10 domestic sci-tech breakthroughs in 2021. Ranging from space technology and deep-sea exploration to quantum computing and fiber lithium-ion batteries, these achievements demonstrate China's latest progress in basic research and original innovation, which have helped get the 14th Five-Year Plan (2021-2025) off to a good start. Here we take a look at their top picks.
# Tianwen-1 rover lands on Mars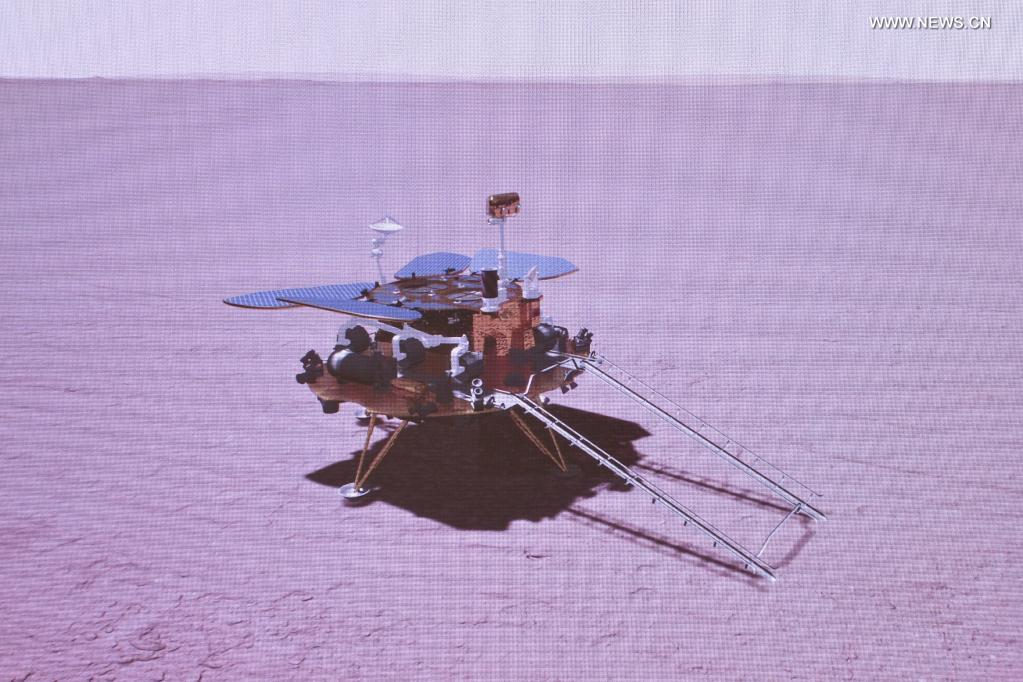 On May 15, 2021, China's first Mars probe Tianwen-1 touched down at its pre-selected landing area in the southern part of Utopia Planitia, a vast plain on the northern hemisphere of Mars. The achievement made China the second nation in history to land a rover on the red planet.
Consisting of orbiter, lander and rover, the probe was launched on July 23, 2020, and entered Mars orbit in February 2021 where it spent more than two months surveying potential landing sites. The mission was the first step in China's planetary exploration of the solar system.