# Synthesizing starch from carbon dioxide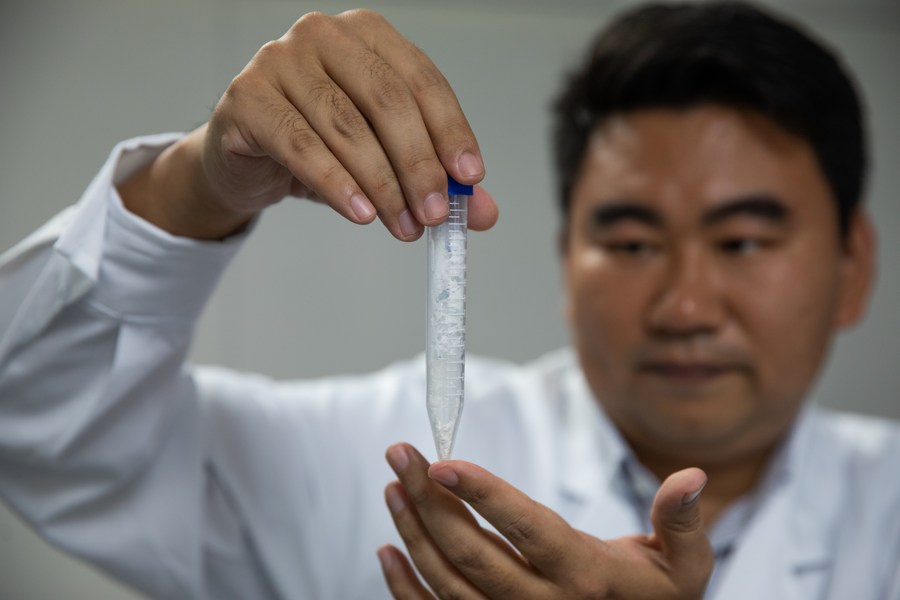 A study published in the journal Science on Sept. 24, 2021, detailed an artificial method of synthesizing starch from carbon dioxide developed by Chinese scientists.
Conducted by the Tianjin Institute of Industrial Biotechnology under the Chinese Academy of Sciences (CAS), the study is the first of its kind globally. According to the study's corresponding author Ma Yanhe, preliminary data shows that the new method is about 8.5 times more efficient than producing starch through conventional agriculture based on the starch synthesis rate.
The study promises to help realize lab-based starch production and provide a new technical route for synthesizing complex molecules from carbon dioxide, Ma said.