# Shenzhou-12, -13 spaceships dock with space station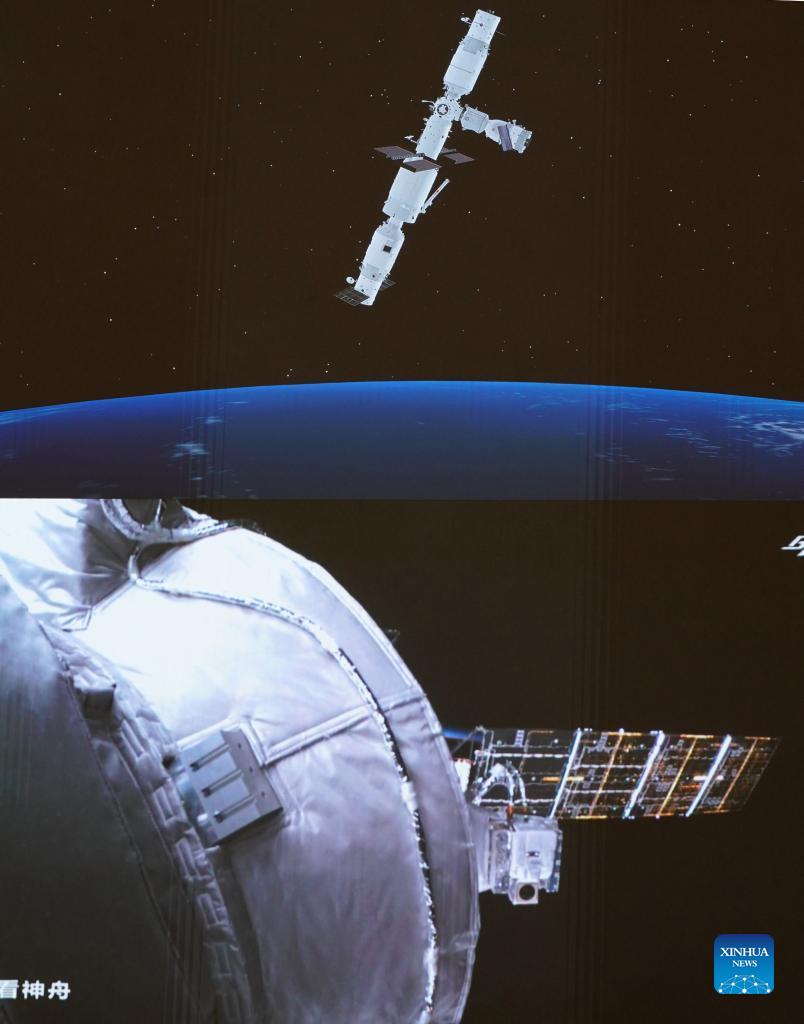 Preparations for China's space station mission were in full swing last year. On April 29, 2021, China launched the Tianhe core module into space, which will act as the management and control hub of the Tiangong space station.
A few months later, in June and October, the Shenzhou-12 and -13 manned spaceships successfully docked with Tianhe, delivering six taikonauts to the core module. The missions laid a solid foundation for the construction of China's space station, which is expected to be completed by the end of 2022.