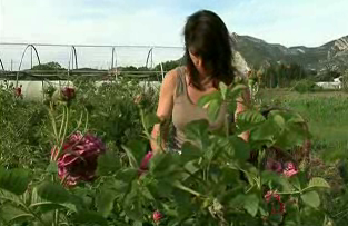 The restaurant's owner, Patricia Castillo, likes to cook with the colorful flowers. Every day the menu changes according to what flowers and vegetables are available. The secret to a successful flower dish is to keep the recipe simple, in order not to overpower the delicate taste of the flower.
Restaurant owner Patricia Castillo said, "This is a nasturtium, this is a pansy, this is a dahlia, this is a courgette flower, that's all we have because it's early in the season, so these are pretty much all the edible flowers at the moment, but there are also roses but we don't have them yet."
It might seem like the latest culinary trend, but in fact flower cookery has been around for centuries. Edible flowers were especially popular during Queen Victoria's reign, and they have been found in Chinese, Middle Eastern and Indian cultures.