XIII. Cutting edge technologies applied in mechanized construction of large scale concrete canal
The South-to-North Water Diversion Project diverts water through long-distance routes that traverse land with complicated geological and topographical conditions. An array of devices with domestic intellectual property rights were developed to tackle various problems. Compared with devices of the same category developed overseas, the molding machine used in the South-to-North Water Diversion Project is two-thirds lighter, with 66 percent greater power and 80 percent less cost. A great many research results have been achieved in large channel slope stability and optimization technology, new structure type, mechanized lining comprehensive construction technology, mechanized lining series complete equipment, etc., filling China's blanks in design and manufacture, construction process and engineering technology of large scale channel mechanized molding equipment.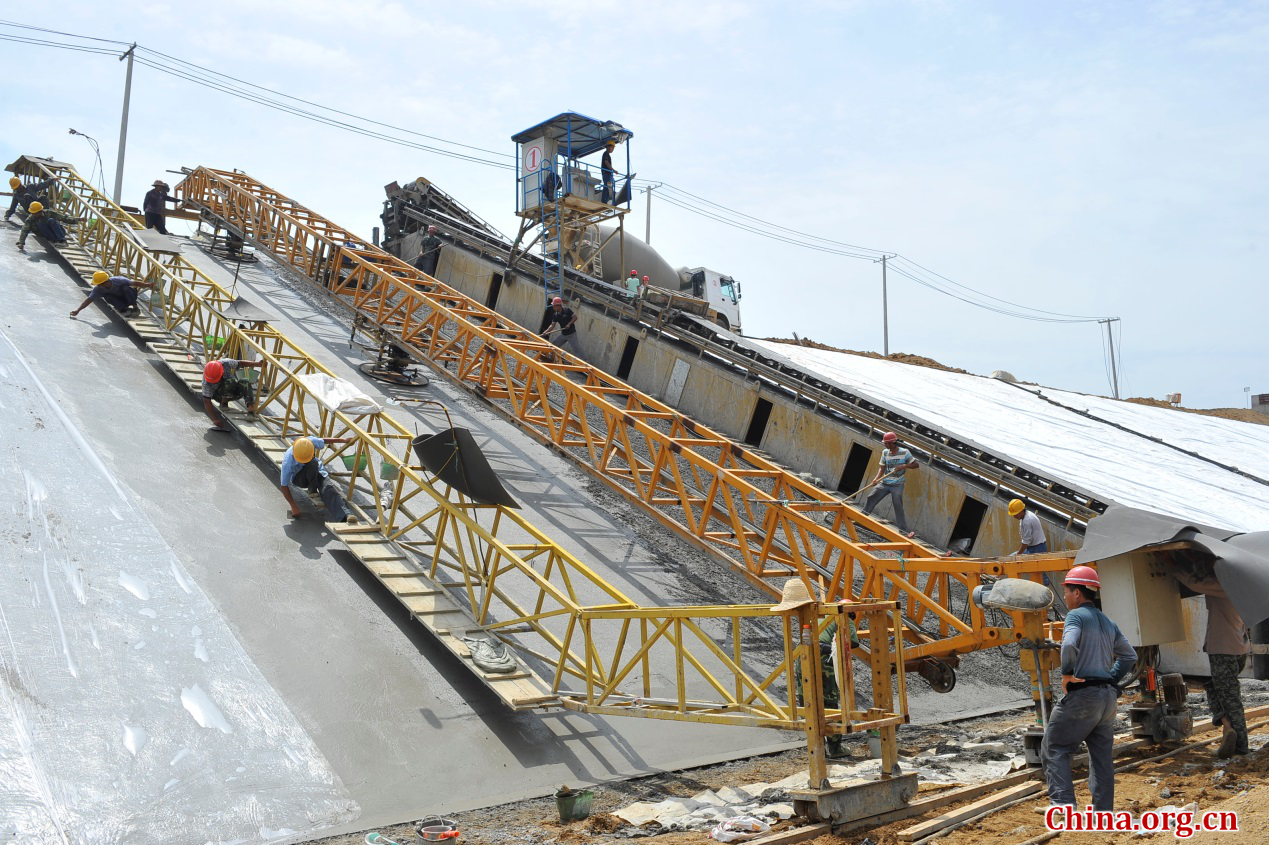 The construction site of channel mechanized lining at the Xichuan section of the central route.