IV. World's largest population benefited
The South-to-North Water Diversion Project targets water shortage in China's northern areas, particularly in the drainage basins of the Yellow River, the Huaihe River, and the Haihe River, which in 2002 had a total population of 438 million. In the first phase sub-projects of the eastern and central routes alone, 253 county-level or above cities gain direct water supply, benefiting 110 million people. Water supply through the project has brought about vast opportunities for those areas to restructure and grow their industries and economies. Meanwhile, the project supplements water to the lower reaches of the Yellow River, thus enabling the northwestern areas to improve water resource carrying capacity. After the elevation project of the Danjiangkou Dam, 3.3 billion cubic meters of storage capacity was added, which with the coordination of flood control projects can effectively prevent flooding and protect more than 700,000 people living in the middle and lower reaches of the Hanjiang River.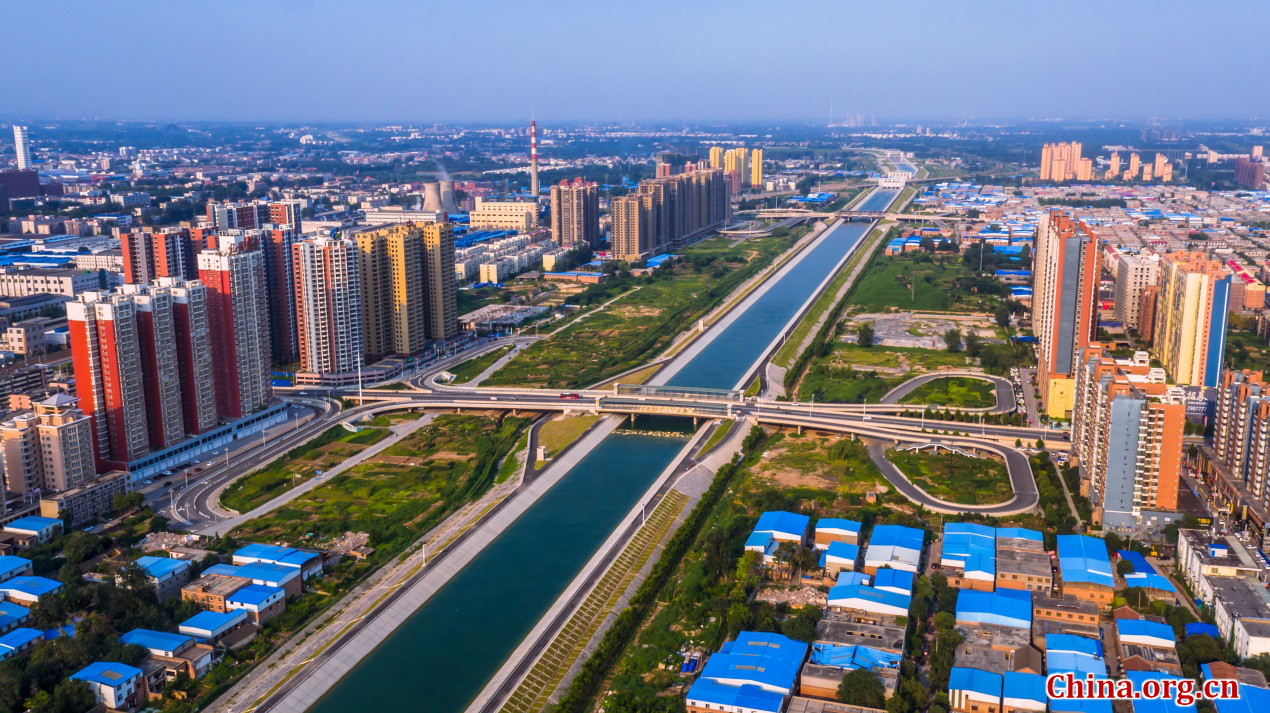 The central route stretches through downtown area of Jiaozuo city, Henan province.