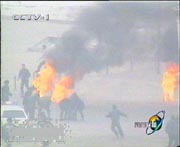 Policemen rush to rescue Falun Gong followers who set themselves on fire.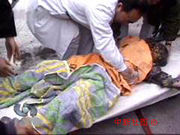 Doctors come to the rescue work at the Tian'anmen Square.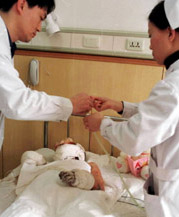 Doctors are trying best to save the life of Liu Siying, a 12-year-old girl.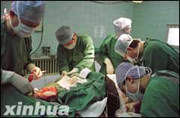 Doctors of Beijing's Jishuitan Hospital having a skin graft on Chen Guo, 80 percent of whose skin was burnt.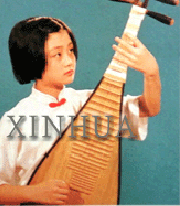 Chen Guo performing in Singapore.