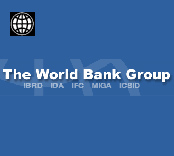 The World Bank President said at an ongoing meeting that the bank will continue to work with the Chinese Government to eradicate poverty.
"Although China has made extraordinary progress reducing poverty over the last 25 years, we are all aware that there are still 30 million poor people in the rural areas who lack adequate food, clothing, shelter, education, and health services," said James D. Wolfensohn in his message to the national meeting on two massive poverty-reduction projects in China.
The president said that China has reduced poverty at an unparalleled scale. By quadrupling per capita income in 20 years, China has brought more than 220 million citizens out of poverty.
"This dramatic success has been achieved through an extended period of reform-driven economic growth coupled with a strong and well-funded poverty reduction program."
China's reform and opening up policy introduced in 1978 has helped boost grain production and farmers' income. The country's economy has been growing at an annual average rate of slightly more than 9 percent since then.
But with little fertile land, education and skills, millions of Chinese people in remote and mountainous areas still have difficulty obtaining enough food and clothes.
In their first joint poverty reduction projects, China and the World Bank launched two massive anti-poverty projects a decade ago, which Chinese officials Friday declared a great success as they lifted 5.8 million poor out of poverty in China's poorest 61 countries.
A total of 7.2 billion yuan (US$878 million) was used for the two projects, including loans worth US$420 million from the World Bank.
One of the projects, known as Southwest Project, covers part of the Guangxi Zhuang Autonomous Region, south China, and Guizhou Province and Yunnan Province in southwest China. The other project is also known as Qinba Mountains Project, involving part of the areas in Qinling and Daba Mountains in Sichuan Province, southwest China, and Shaanxi Province and the Ningxia Hui Autonomous Region in the northwest.
The president said the two projects have made contributions to those "astounding achievements."
(Xinhua News Agency December 18, 2004)