Night tour of the Pearl River (珠水夜韵)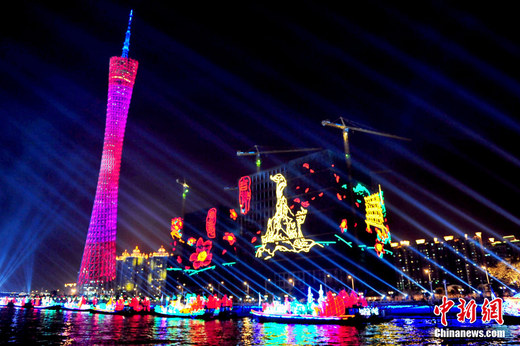 When evening light shows, a blaze of neon lights will reflect on the river, presenting a fascinating night view. A cruise ride on the river will rival one on the Victoria Harbor of Hong Kong.The Pearl River is the third longest river in China with a length of more than 2,000 kilometers. The river is composed of four separate river systems, which join up in Guangzhou, flow for about 70 kilometers, and then pour into the South China Sea.

The 'Scenic Corridor' alongside the river, about 23 kilometers (14 miles) long, is also a perfect place for those who want to go for a walk and enjoy the gentle breeze in the evening.