Baiyun Mountain (White Cloud Mountain) (白云山)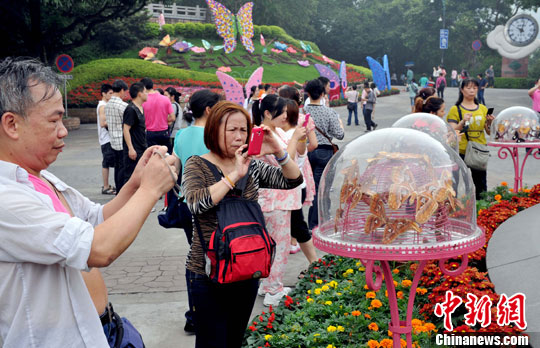 Baiyun Mountain, or "White Cloud" Mountain, is one of the most fabulous scenic spots in Guangzhou, with gorgeous natural scenery and abundant historical relics. Named for the white clouds which gather around its base, Baiyun Mountain has been immortalized by many renowned poets and scholars of past dynasties in their poetry or other forms of writings.
The total area of Baiyun Mountain consists of 30 peaks. One can stand on the summit and view the whole city of Guangzhou as well as the beautiful Pearl River. So far six sightseeing zones have been developed and each has its own unique features. Baiyun Mountain is a perfect place to escape the city.
Address:White Cloud Mountain South Road
How to get there:Take bus No. 24, 199, 223, 36, 285 or 540 and get off at Yuntai Garden Station. Admission: 5 yuan.
Tel:86-20- 37222222