Invitation to "My China Story" Contest
Do you feel tempted to share what you see and hear in China with your families, friends and colleagues, and maybe more of your countrymen?

Pursuing the Chinese dream
National political advisors discuss the future at annual meeting.
How is Beijingers' 'Chinese dream' realized?
Check out what the Beijing municipal government has done to improve the living standards of its residents and help them fulfill their "Chinese dream".
I hope all can become Beida students
Zhou Qifeng, president of Peking University, one of the two most prestigious universities in China, said that he hoped that the educational resources of the university could be shared by all those that cherish the dream of studying there.
Zheng Qiang: Increase education investment in W. China
The president of Guizhou University urged the government to provide more support to children in China's poorer western areas to help them fulfill their "China Dream.
Young Chinese dreamers
Recently the "China dream" has been the subject of many a public discussion. Most Chinese keep their individual dreams.
A Beijing taxi driver and his lifelong dream
A 51-year-old Beijinger pursues his dream of becoming a first-rate taxi driver by delivering his love and happiness to his passengers.
A beautiful China world's common desire
Countries around the world hope for not only benefits and common prosperity from China's development, but also a beautiful China that is conducive to the global environment.
Chinese expect much from new 'Cabinet'
In the coming five years, the new Cabinet will continue to commit itself to solving multiple contradictions and problems in China, the world's largest developing country.
A diplomat's China tale
Working for the British Foreign Office, I spent most of the 1990s in China and was always keen not to limit my acquaintance to other diplomats and foreigners; as I was in China I wanted to get to know the Chinese people.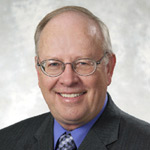 Sharing hopes and dreams for China
My dream as a foreign expert in China is to make a small but positive contribution to the success of the country.
China opens innumerable doors
China is currently where the world's action is. Provided a foreigner remembers they are a guest in China's house, the nation will in turn open many doors to and for them.
Authentic Chinese culture, in a refined setting
There is an old Chinese saying, "酒香不怕巷子深" ("jiu xiang bu pa xiang zi shen"), which can be interpreted using the maxim from Shakespeare's "As You Like It: 'Good wine needs no bush'". This is the perfect phrase to describe the Shichahai Shadow Art Performance Hotel, a rare gem in Beijing's Xicheng District.
Campus band discovers life through music
A string of energetic melodies broke the tranquility of a tree-lined, moonlit campus boulevard Friday night at Remin University.
Persistence paves the path to success
Arriving in Beijing nearly ten years ago, Bao Wei has finally managed to set up his own film workshop.